Home page > Products > Business Cards > Premium Business Card
There are two most common types of business cards in the market, which are offset white business card and Matt Laminated business card.

For some customers who need to deliver a deeper impression to their target customers, we suggest them to choose premium business card.

Premium buinsess card series inlcuding PVC Cards, Transparent cards, special pattern cards and black cards, customers can go to e-print stores to observe printing effect



Type
Name
Size
200 pcs
500 pcs
1000 pcs
M01
PVC Pearl Card
88.5 x 50 mm
$120
$190
$260
M03
PVC Transparent Card (Single- sided)
85 x 54 mm
$110
$140
$210
M11
PVC Ambilight Card
88.5 x 50 mm
$140
$270
$470
M12
PVC Platinum Card
88.5 x 50 mm
$140
$270
$470
M16
PVC Matte Card
88.5 x 50 mm
$120
$210
$300
Z01
Italian EVO Card
90 x 54 mm
$120
$180
$240
Z03
Bamboo Cotton Card
90 x 54 mm
$100
$160
$210
Z05
German Leni Pattern Card
90 x 54 mm
$100
$160
$230
Z06
Cotton Card (Gravure)
90 x 54 mm
$190
$390
$660
Z07
Icy White Card
Out of Stock
90 x 54 mm
$100
$150
$190
Z09
Lange Card
90 x 54 mm
$120
$180
$240
Z10
Smoothy White Card
90 x 54 mm
$100
$160
$210
T01
Blacky Card with Foil Stamp
90 x 54 mm
$140
$270
$490
Finishing Items Price ( Only for Premium Business Card)
| | | | |
| --- | --- | --- | --- |
| Finishing Items | 200pcs | 500pcs | 1000pcs |
| Round Corner | $ 16 | $ 40 | $ 80 |
| Die - cut | $ 60 | $ 150 | $ 300 |
| Single- sided UV | $ 30 | $ 75 | $ 150 |
| Single- sided Foil Stamping | $ 40 | $ 80 | $ 140 |
* Double - sided UV and Foil Stamping = The above price *2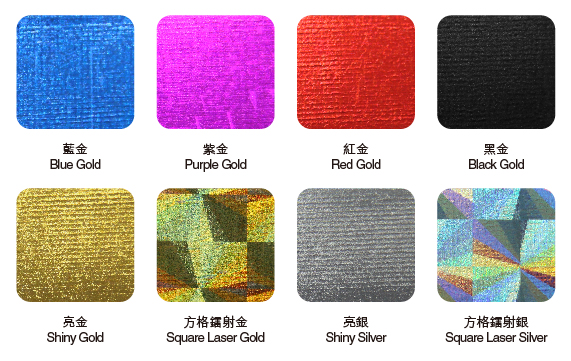 Note for Premium Business Card
1. The round corner cost of M1 to M6 card style has been including in above price list
2. The card size of M1 to M6 card is 88.5 x 50mm,M03 's size is 85 x 54mm, another card style's size is 90 x 54mm
3. The pictures on website are for reference only, please refer the colour and effect to the paper sample
4.Different kind of fancy cards present different printing effect and colour base on the texture or grain of the paper, please read the
characteristics and find reference of the paper sample for details.
5.The printed color is affected on the paper nature with deep color or grain. Portrait and image printing are not recommended on
these kinds of paper.
8 working days
Collecting from branches +1 working day
Cut-Off Time: 5:00 p.m.; Orders after time limit will be preceded a working day afterward