Home page > Help > How To Order
* Automated quote, online order checking and file transfer .
* Online preview, proof confirm and payment
* Online file storage
E-mail artwork to :globalsales@e-print.com.hk
* File size should be limited to 5MB tranferred by e-mail
* Please leave contact and product specification in e-mail
* We will call you within 4 hours for follow up, if no reply is received, please contact us at 2344 6668 or fax to 2344 6618.
Please call 2344 6668 to confirm the order after uploading the file .
MAC user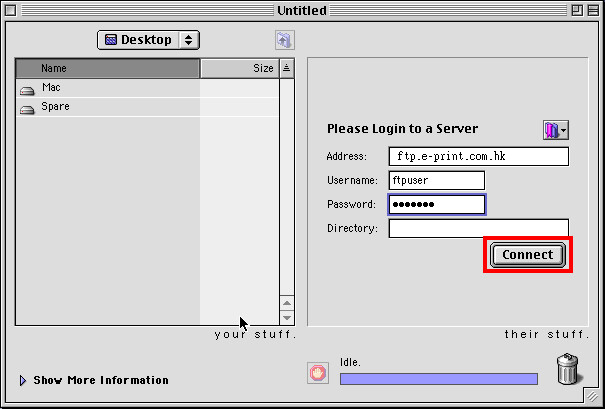 Instruction 7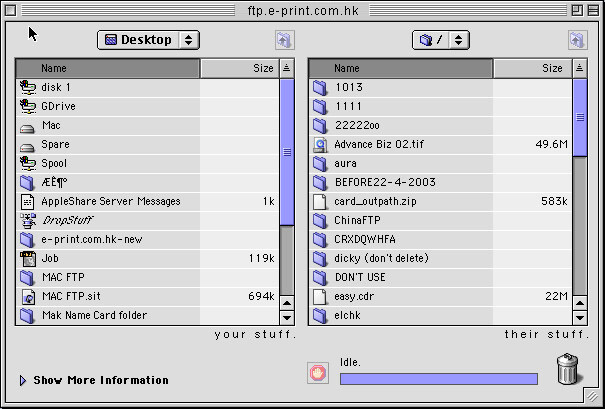 Instruction 8
* Bring your artwork and fill in the order form in store.
* You can use memory storage device, such as MO( 250MB, 640MB ), CD-ROM or ZIP to store files.
* Please delete non-related files to avoid unnecessary errors.