Home page > Help > Artwork Specifications > Illustrator Artwork
Note for Illustrator Artwork
1. Please indicate the version and also finished by PC or MAC, do not turn down the version; please do not use BMP, GIF or PNG
etc.network images format as connected images,TIF or EPS are recommended ( Do not save EPS images in colour separation
<Sample 1>).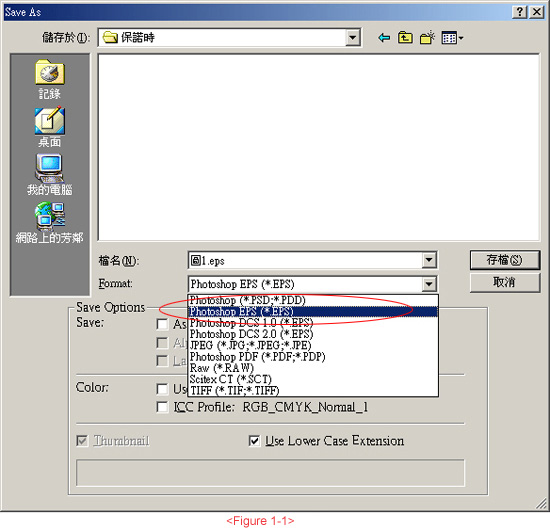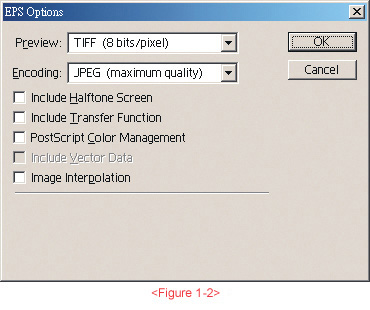 2. The embedded images should be single EPS or TIP file with CMYK colour pallet, with resolution 350dpi. Please save as
"embedded file" to avoid images lost. Do not rotate image angle arbitrary to avoid unexpected images errors.

3. If the connected images is PSD file of Photoshop, it will lead to embedded shift easily. Please save as TIF format.

4. Using gradually layer, special effects or PSD planarity file, images would be clipped. It should use dot matrix by Illustrator and
then save as EPS file to solve the problem.

5. Do not draw cutting lines whether in business card or poster artwork, please set the trimmed size by outer frame lines and
tints in K100. Make the artwork as 92 x 56mm (finished size as 90 x 54mm) with at least 2mm bleeding space to avoid the
content (text/graphic) be cut off due to error when trimming.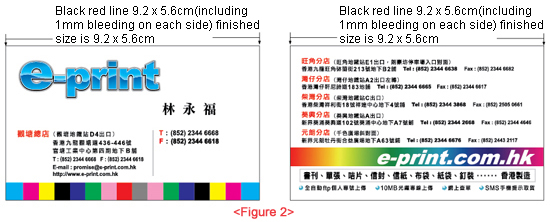 6. Problems may arise if using special effects, such as "filter" and "transparency" by 9.0 or above version. It is suggested to
use "dot matrix" or "transparency planarity" and saved it as EPS file by Illustrator. <Sample 3>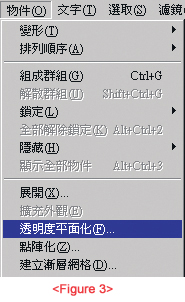 7. Do not make the draft with layers to avoid layer lost. If layer must be used, please make sure to check the layer print and do
not lock it.<Sample 4>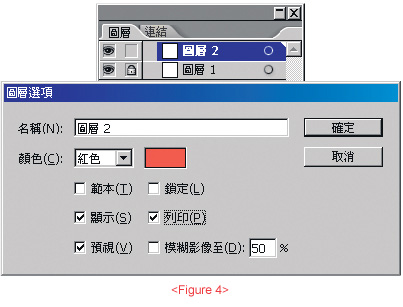 8. Do not lock the layers lest white block appear while rasterizing images.
9. During vector colouring ,do not set special colour. if draft is made by special colour, there will be 2-3% value error after
converting to CMYK and colour shift occur. However, it is impossible to be awared in printing and publishing.
10. During vector colouring, If special colour is used that hasn't been converted to CMYK and then output to CorelDraw for
application, it will turn into default ink that all colours will become black.
11. Please use dot matrix while using gradually layer or unit coloring
12. Do not use the function of object to cross the cutting line, please make by "estabilish cutting line" from filter. <Sample 5>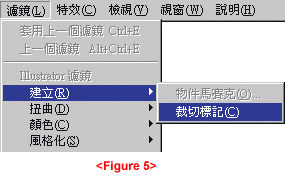 13. Frame thickness should be over 0.25pt / 0.076mm (Hairline) for printing. <Sample 6>
14. All texts must be outlined, unnecessary texts and speckles should be cleared up. <Sample 7>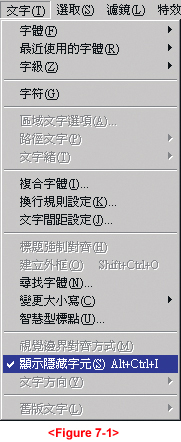 15. All texts and speckles display .<sample 7-2>

16. Please select all texts and speckles as….<sample 7-3>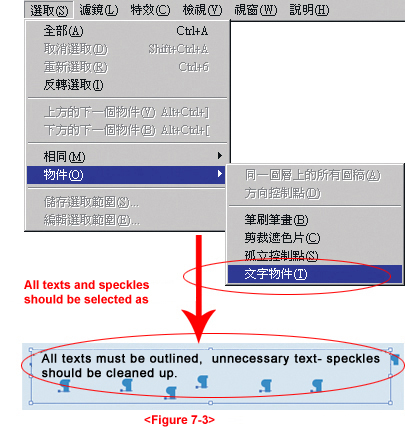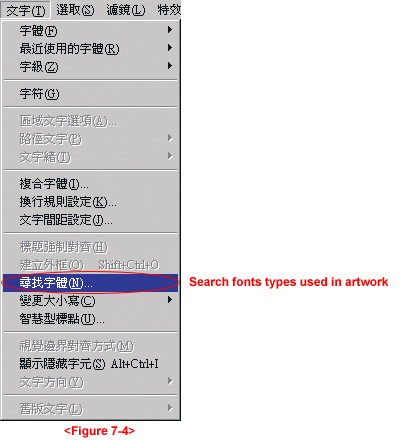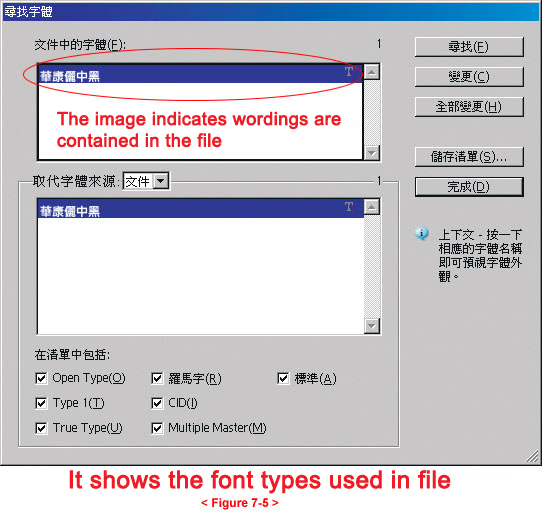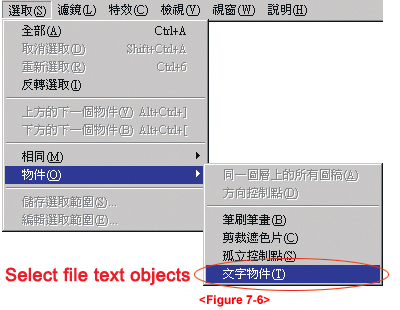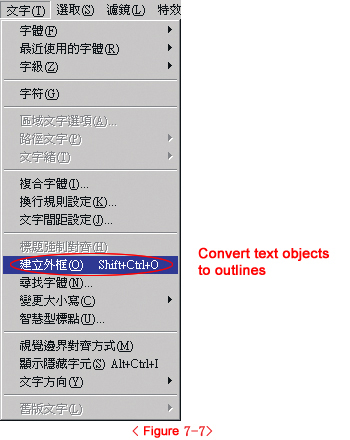 17. Please do not check "superimposition", or else colour will be different from the original design.You can examine
by "superimposition preview" under viewing, and you would see all colour overlap together. <Sample 8>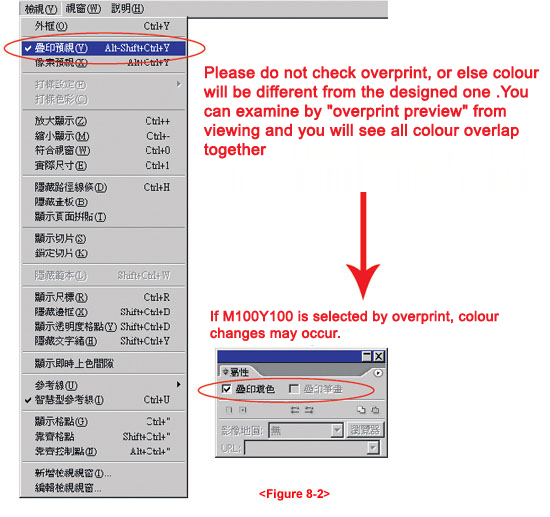 18. When artwork is ready, please save the attached final artwork as a new one in AI format, and also check the contained
graphics and previewing file. <Sample 9>