e-print always supports the education in Hong Kong. Apart from designing and publishing competition, e-print co-operated with Hong Kong Design Institute (HKDI) to hold "e-print x HKDI Market Research Competition 2013". To let the students who were studying Higher Diploma in Printing and Publishing could make use of their knowledge and enhanced their understanding to the market.

The competition was started from Sept 2013 for the duration of 3 months. To let the students tailor made questionnaires and interviewed the target audiences thought different channels, and thus analyzed the market trend and the customer consumption behavior. The analyzed data can let e-print catching the market's need more accurately, and also let the students knew more about the pattern of nowadays society. The competition was carrying on vigorously, after filtered by the professional judges, there were 3 teams won the competition. e-print rewarded the winners by scholarship to appreciate their effort.

Printing and Publishing Scholarship Presentation Ceremony 2014 was at the same day, e-print kept supporting HKDI as usual, and gave the "e-print scholarship" to 3 outstanding students to encourage them to continue their efforts.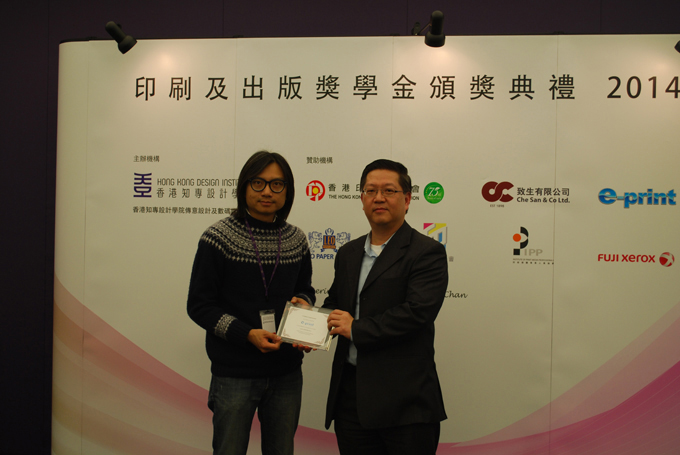 HKDI presented the souvenir to the representative of e-print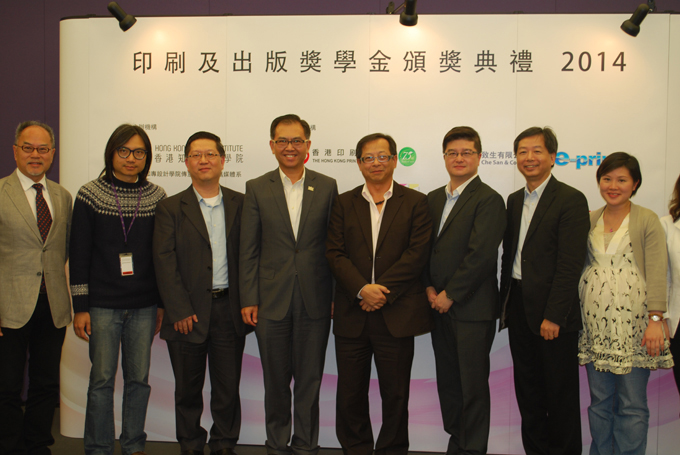 Group photo of HKDI staffs and scholarship sponsors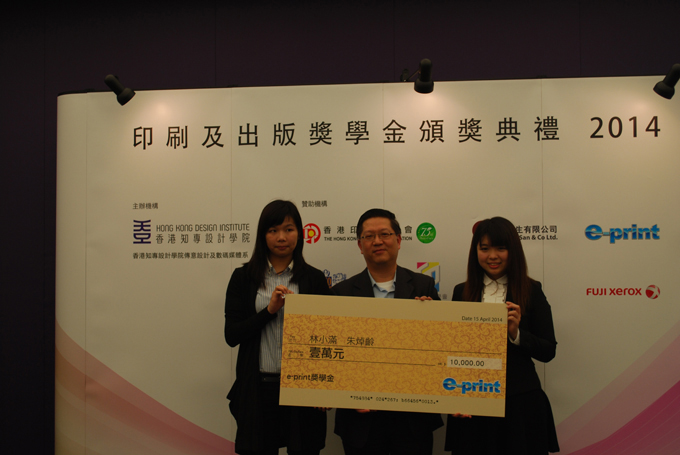 The representative of e-print gave the "e-print scholarship" to the students



The representative of e-print gave the "e-print scholarship" to the student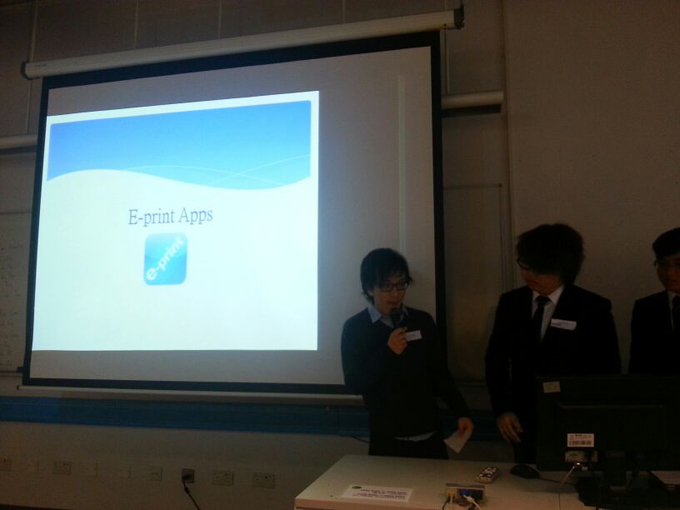 HKDI students were presenting their project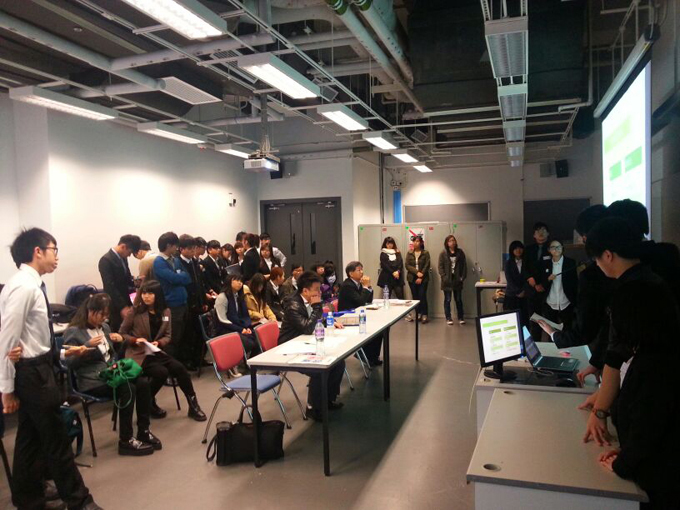 The jury of the competition was in progress