The big printing exhibition "China Print 2013" was ended successfully in Beijing. Leaders of printing industry over the world gathered in the exhibition and exhibited the latest printing technology and solutions, and also exchanged their information and opinions. Therefore Institute of Print-Media Professionals (IPP), The Hong Kong Printers Association, Hong Kong Design Institute held "Sharing after China Print 2013" together in 29 May 2013.

e-print, as a part of Hong Kong printing industry, owned the latest technology and printing machine, was invited and attended the "Sharing after China Print 2013". Mr. Mike Tsui, Manager of e-print, shared the influence of networking development in printing media.

There were also some other famous printing leaders in the Sharing. They used their professional knowledge and experience to share the trend and influence of printing industry.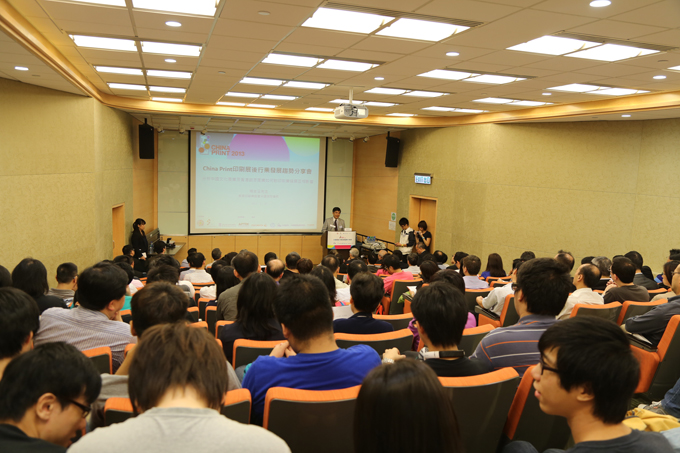 "Sharing after China Print 2013" in the progress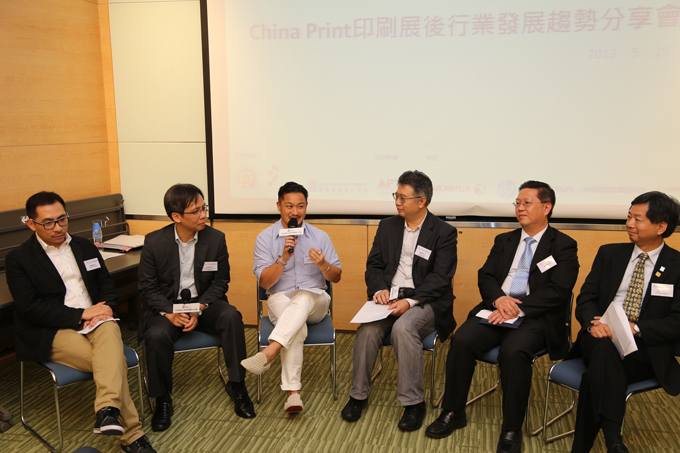 Five guests share the trend and the future prospect of the printing industry.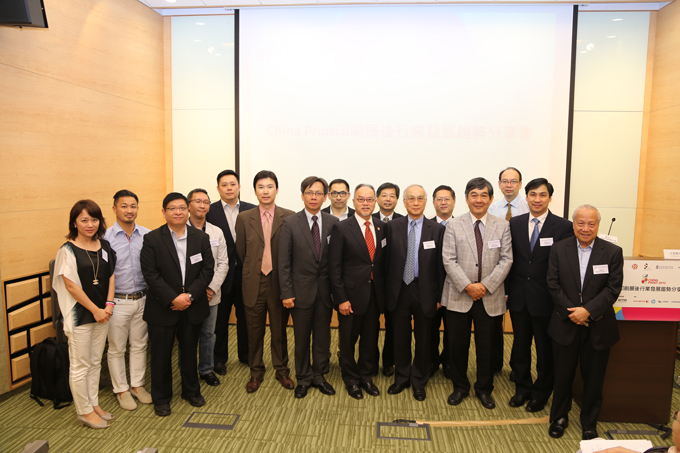 Group photo of the representatives from Hong Kong printing industry