When the internet was started, there was no "Network Printing". Printing industry wanted to relate to internet, the first method was advertise on the internet, and thus built up their official websites to increase the web visibility. When the internet was becoming mature, people started to know what "Network Printing" was. To expand the sales channel, printing industry started to develop "Order on-line".

As one of the largest printing companies in Hong Kong, e-print started to combine the internet and printing together in the early stage, then she had rich experience on "Network Printing". And so she attended the "First China Printing Industry E-Commerce Seminar"which was organized by Keyin Media on invitation, and spoke in the E-commerce Seminar in 21 March 2013. Mr. Mike Tsui, Manager of e-print, travelled to Beijing, discussed a topic "Promise's network business" and shared the difficulties and challenges inside.

There were many tycoons from different printing companies in the E-Commerce Seminar. For the future of printing industry, they were very pleased to share their experience about how to combine the printing and internet together, to let some traditional printing companies know more about the relationship of internet and printing and got used to them, that moved the printing industry to a new generation.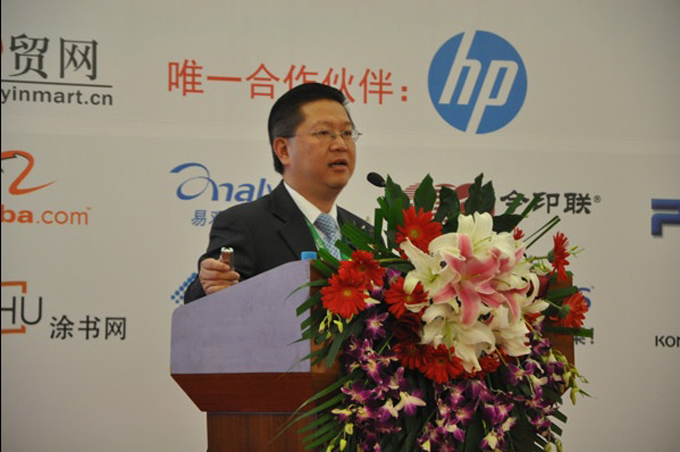 Mr. Mike Tsui, Manager of e-print, shared a topic "Promise's network business" in the E-Commerce Seminar