"The 25th Hong Kong Print Awards" hosted by the Graphic Arts Association of Hong Kong, HKTDC and the Hong Kong Publishing Professionals Society, officially awarded various prizes on 9th of December to printers in Hong Kong for their brilliant print works over the year 2013. Eventually, e-print won a merit prize for digital book printing in the event.

With the newly introduced digital 3D UV printing technology, e-print can print out a much thicker UV layer, which is 3 times the thickness than any other traditional UV layers. Its digital printing method helps to raise the efficiency as well in the whole printing process.

In order to let our 3D UV layer "stand out" of the crowd, e-print specially introduced the 3D UV printing technology in both the book cover and the inner pages. For the book binding, PUR glue is used to bound the book to greatly increase the extent for flipping books, to make it more durable, more reader-friendly to open and read the content.

e-print will continue to introduce new technology to improve product quality, and to provide better printing service to customers!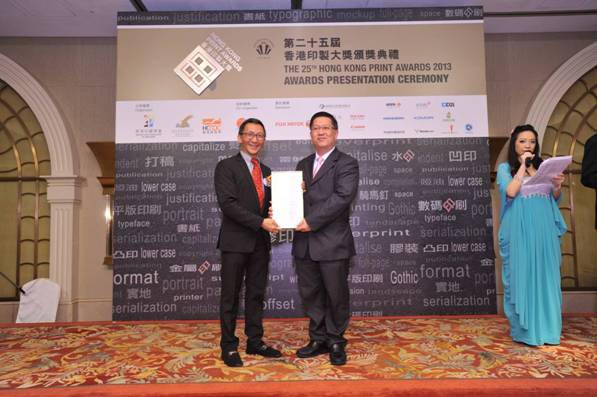 e-print's representative Mr. Mike Tsui to accept the Merit prize in the ceremony.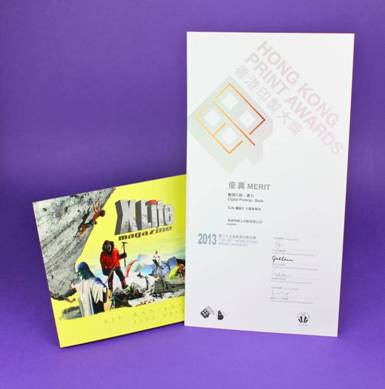 Award winner "X-Life 6 Anniversary" Album and the "Hong Kong Print Awards – Digital Booklet Printing" Merit award